WELCOME TO DEPARTMENT OF COMPUTER SCIENCE AND ENGINEERING
CSE Department came into inception from 2007 onwards with an intake of 60 seats in B.Tech, and enhanced to 120 seats in the year 2009. In view of the accentuated interest towards CSE and its immensity of growth the Department of Computer Science and Engineering has developed well appointed laboratories where the main focus is on the development of logical reasoning that is stressed upon, in all practical applications. The department boasts of promoting a unique mode of teaching-learning setting, one that makes an effective utilization of the advanced aids of teaching. The Department imparts world class training and provides state of the art of computing facilities to the students. CSE Department is offering M.Tech (CSE) program from 2012 onwards with an intake of 18 and enhanced to 24 seats in the year 2013.
INFRASTRUCTURE:
The department owns 180 latest computer systems with high configuration and upgraded software and maintains an exclusive lab with 1 to 1 ratio for each subject.
The Department has established its own library with different Titles and 100+ text books, CAL Package CDs and few journals related to CSE, catering to the needs of undergraduate courses.
The Department has the following Laboratories:
LABS FOR UG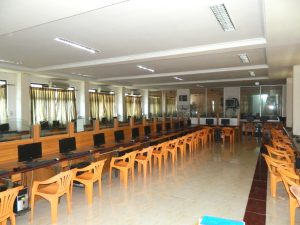 C-Programming Lab                                             
Unix And Shell Programming Lab
Object Oriented Programming Lab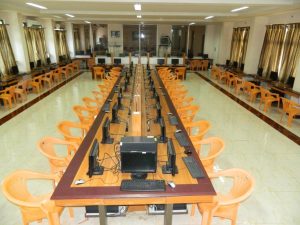 Hadoop Lab
Computer Networks And Case Tools Lab
Web Technologies Lab
     Dr M Kiran Nag
Head of the Department
Name                     :                         Dr M Kiran Nag.
Qualification           :                           PhD
Department            :               Computer Science & Engineering.
Designation            :                   HOD &  Professor.
Specialization         :                          CSE
Research Interests:Block Chain Security, Wireless Sensor Networks.
Experience:
Teaching 10 years
Industry 1.5 years.
No of Workshops/Conferences/FDP:
Workshops -10
Conferences – 10
FDP's-9.
Paper publications:15.
Positions held/Special Achievements:
Member Of  Computer  Society  Of India(CSI).
Member of  Computer Science Teachers Association(CSTA).
Advisory  Board & Review Board Member Of IRAJ.
Worked as Training & Placement Co-ordinator.
| | | | |
| --- | --- | --- | --- |
| FACULTY NAME | QUALIFICATION | EXPERIENCE | AREA OF EXPERTISE |
| M.JOUSVA | M.TECH(CSE) | 10 | C++,PYTHON |
| K.KIRAN KUMAR | M.TECH(CSE) | 10 | ML,AI |
| Mrs. HUSSAINBI | M.TECH(CSE) | 09 | JS,PHP,WT |
| Mrs. Basheeba Rani | M.TECH(CSE) | 08 | FLAT,CD,CN |
| Mrs. Y. LAKSHMI ANNAPURNA | M.TECH(CSE) | 03 |   |
| Mrs. E. HIMA BINDU | M.TECH(CSE) | 01 |   |
| Mr. Y. SIVA NAGARAJU | M.TECH(CSE) | 03 | C, JAVA, STM |