WELCOME TO DEPARTMENT OF ELECTRICAL AND ELECTRONICS ENGINEERING
The field of Electrical & Electronics Engineering (EEE) is the place to be in for those who love electrical systems ranging from heavy power generators to the smallest of micro-chips.
The Mission of the department is to train the stakeholders in contemporary knowledge and innovative skills, both functional and integrative in the discipline of Electrical and Electronics Engineering focusing on strong foundation in basic concepts, courses in tune with modern trends, leadership, networking and team building, entrepreneurship, ethics and governance.
INFRASTRUCTURE
Department has well developed laboratories viz, AC/DC machines lab, Power electronics lab, Control systems lab, Multisim/networks lab, Sensors, Measurements and Instrumentation lab, Micro controllers lab, Power Systems Lab, DSP lab, Power Electronics and Drives Lab, PLC lab and Labview/Matlab lab with all required machines, equipment with Lab view, Multisim, Matlab, Pspice, Eagle, Tasm, Proteous, Keil, Arduino, Powerworld, Code Composer Studio, Xilinx and many more softwares.
The department maintains updated printed laboratory manuals in all the labs and copies are supplied to all the students.
The department is having all the following fully equipped laboratories :
 Electrical Machines Lab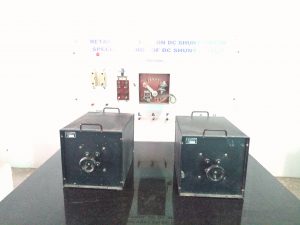 Power Electronics Lab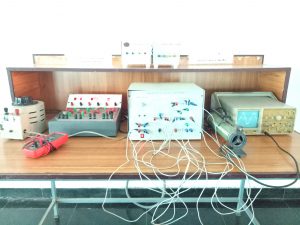 Mr.LINGAIAH RAJ TUMMALA
                                   B.Tech,M.Tech
LINGAIAH RAJ TUMMALA Associate Professor have around 14 Years of work Experience in both Telugu States ,Academic Qualifications B.Tech. (EEE) ,MTech(PE&ED)  from JNTUH,JNTUK respectively, Published papers in Various reputed National, International Journals and also member in  International Association of Engineers , Good Human being and Played roles until now ,like mentor,Lab i/c,Head,PG coordinator and now Examination Incharge.
Faculty Details :
FACULTY NAME

QUALIFICATION

EXPERIENCE

 

Dr.K.KUSHAL KUMAR 

M.TECH,PH.D 

 18

Mr.T.LINGAIAH

M.TECH

14

 Mr.J.NAGESWARA RAO

M.TECH

12

 Mrs.M.RAJYALAKSHMI  

M.TECH

04

Miss.K.SANGEETHA

M.TECH

02

 Mr.P.PRASANNAI

M.TECH

  06